Morning! It's Friday and that means its time to head on over to ravelry, check out the progress on all of our Revive-A-Vintage projects, and let Mr. Random Number Generator tell me who is getting a gift bag from Milk + Honey.
It's wrenknits for her "Revive-a-Vintage" 1898 Hat #3!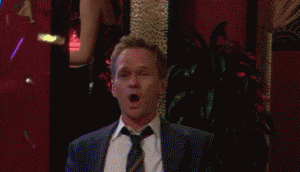 She's making a hat inspired by a picture found in an old magazine. Check out her project notes for the details. She's also pledging to donate her three projects from this challenge to Christmas At Sea. How awesome is that? (That's not why she got picked though. She gets the lotion bar gift set because Mr. Random Number Generator said "68" and she is 68 on my search list. Mr. Random Number Generator a very dull but reliable sort of guy.)
Which leads me to my only-kind-of-related topic for the day….
We Become our Surroundings
I came across that phrase last week in a blog post somewhere and it set me to thinking about my surroundings. (I'd give citation but I can't track it down. Sorry. I read many, many blogs each day.) After taking a look around at my surroundings I decided to clean. Lol. I had books and yarn out everywhere. I don't want to become my clutter. Then I moved my pile of work outside to the porch. I'd like to become sunshine.
The next day I was at the grocery store. I bought more from the produce section and meat counter. I picked up a new jar of dried rosemary. I bought less processed and pre-made food than I normally do. I'd like to become a home cooked meal, not something that came from a box.
I switched over to the classical music station on my radio. I don't know a single thing about classical music or any of it great composers. But I'd like to have some of that in me if I can.
Which leads me, in a rambling sort of way, back around to simple things like handcrafted lotion bars made from hand-raised goats in Northern New Mexico (ie. the ones from Milk+Honey). Its okay to feel like you need those. Its okay to need simple, creature comforts. We become our surroundings and so we should surround ourselves with good things. If you want one and Mr. Random Number Generator isn't cooperating with your plans to win one, go buy it! Lol. Yes that's a sponsor plug but its also heart-felt advice. You do need good health and body products. And good fragrances. And nice things. You really do. Go get some.
The biggest thing I've surrounded myself with is this blog of course. I write for it everyday and its changed me. I can see that. The people around me can see it too. I spend time every day thinking about what I will share next and how I will put my work and my kitties and my life in an appealing light. I want those things to be appreciated after all. That has changed the way I look at myself, at the way I look at my life, and its a change for the better. Don't get me wrong, I love the part where people read and maybe leave a comment. I really do live for that feedback (so keep it coming please!) but I'd probably keep on writing even if no one stopped by to visit.
I've become this blog I guess.
---
Obligatory Reminder about the Revive-A-Vintage Challenge
Yes there is still some time left! We are hosting a contest. All you have to do is let us know that you are "IN!" and then start up a project on ravelry that is inspired by a design/pattern/picture from 40 years ago or more.
Revive-A-Vintage contest details
Places to go for pattern inspiration

Want a link to this post?