This post contains affiliate links. 
We're loosing people. They are escaping the siren pull of soft, bouncy yarn and falling victim to the lure of colored lines and cross-hatching and shading. I'm talking about adult coloring. More and more adults are discovering relaxation in the pages of (temporarily) black and white illustrations. I read somewhere that the fastest way to become a best selling author today is to put out a coloring book.
My weekly sit-and-stitch group has already lost two people to this phenomena. They show up to our hang-outs with markers and colored pencils instead of needles and hooks. I don't think it will be just two for very long. I think its spreading. I think that soon we will be the sit-and-stitch-and-color group. Well, I have something I want to say about knitters and crocheters who give up the yarn for the book:
Did you know that there are coloring books specifically for knitters and crocheters? Oh yes. Let me take you on a tour.
(Did you think I was going to rant and rave about grown-ups who want to color? Not me! First, its your free time and you should spend it exactly how you like. Second, there is a reason knitters and crocheters are attracted to coloring. Its colorful! Playing with yarn is very much about playing with color. So I'm not here to give you a hard time for finding a new way to play with color. But I am going to try and make it all related to yarn! Ya'll would expect no less from me I'm sure.)
Here is a coloring book by knitters for knitters. If you have heard of any coloring books aimed at knitters, its probably this one. There are 30 illustrations…
… and they make me think that must be what the Mason Dixon studio looks like. Looks like a fun place to hang out.
This book isn't as well known as the Mason Dixon book but I like it better. Its more abstract and a bit surreal. It strikes me as illustrations by someone who sees knitting, knitting fabrics, and knitting stitches superimposed on the world around them. Which might be exactly they way I see the world around me when I've stayed up past midnight.
There are 20 illustrations and I may have started one myself. What can I say? I do like this collection of illustrations. I like the detail of going stitch by stitch, just like in knitting.
I can't tell you much about this one becasue its not out yet. It will be available in June 2016. But its a knitting coloring book by the guy who gave us It Itches, a best selling knitting cartoon book. Of course Franklin needs to have a knitting color book. I'm kind of surprised I didn't think of this myself and write him a letter demanding one months ago. (I love Franklin Habit and I read all his stuff. I feel like he and I are friends. He seems to not realize I exist but that doesn't stop me from talking about him like we are buds.)
Free Stuff
There are some free coloring pages out there too. These illustrations may not be as high in quality as those in the books but… free is always appreciated.
Here are 7 illustrations for ya in knit and crochet stitches. There is lots of whimsy mixed in. The designer says she thinks of coloring as an experience rather than a means to an end. She hopes that you don't agonize over color choices and just go!
Stuff at Craftsy
Craftsy is getting into the coloring hobby. You can grab a copy of their free coloring page.
Then you can check out their free tutorial on six creative coloring techniques.
---
Any colorists out there? If there are more knitting, crochet, or otherwise yarn related coloring resources available I'd love to hear about them. I'll add them to this list.
I figure there is plenty of cross-over in the play-with-yarn crowd and the play-with-colored-pencils crowd. There must be. Knit Picks has a dozen coloring books for sale along with listings for news books that are coming soon.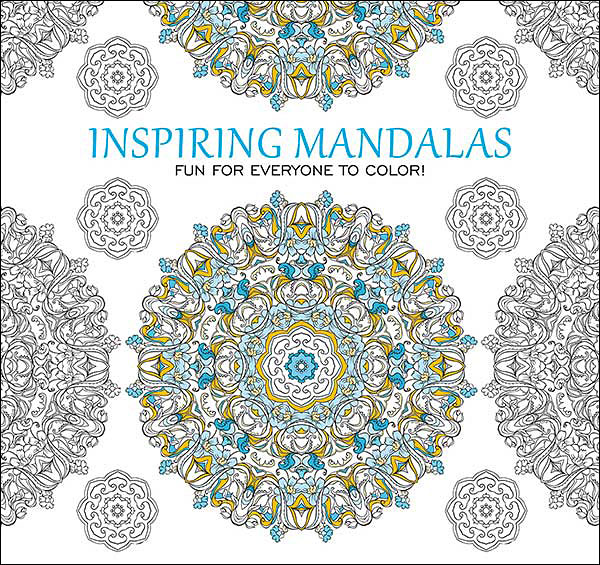 And if those customer savvy types at Knits Picks think knitters are coloring I bet you they are. Any one with coloring adventures to share?

Want a link to this post?