If crochet was something you could major in at university (and for all I know you can do that these days), then Pineapple Lace would be popular minor of study. Professors would compete for who got to teach Introduction to Making Pineapples. Students would do comparative studies of pineapple motifs and post-doctoral candidates would argue passionately about the origins of "pineapple derivative designs". I'm telling ya, pineapple lace is a serious thing and hookers have been known to get hooked on pineapples in a big way.
The iconic image of pineapple crochet is the pineapple doily. I've rounded up a few free pineapple doily patterns for you. But before I get to all that, I want to ramble a bit about the history of pineapples and why this South American fruit plays such a big part in our iconic history.
Christopher Columbus discovered pineapples on his second voyage to the New World in 1493. By discovered I mean that people who had cultivated, harvested, and prepared pineapples said "Hey Chris, try this fruit". Pineapples seem to originate from South America and had already migrated to the Caribbean by the time Columbus got there. But good old Chris did manage to get ripe pineapples back across the Atlantic in the 1490's and that alone was an accomplishment. Pineapples were a big hit in Europe. They quickly became the thing all wealthy nobles had to have at their table. In fact, pineapples were so expensive and so luxurious that just having one as a centerpiece was impressive. And so pineapples became a symbol of hospitality.
Once Europeans started settling in the Americas, pineapples seem to have spread to north. In the colonies, pineapples at dinner was an extravagance. In fact, they were so ubiquitous with wealth that pineapples started appearing as an artistic motif in wood carvings and paintings to inferred a level of elevated refinement.
In American culture, pineapples became intimately associated with Hawaii for reasons that… I actually don't get. They aren't a Pacific fruit at all. But even so after World War II, when Polynesian was the in thing, Americans were all about the pineapple. They were into crochet doilies too and that's why we have so many of 1950's era patterns for pineapple doilies.
Making your First Pineapple
Now crocheting a pineapple motif is actually quite easy. Its so easy that there are dozens, maybe even hundreds, of ways to crochet a pineapple. If you've never made a pineapple, Craftsy has a great tutorial to get you started. Its super quick; you make just one stand-alone pineapple in any yarn. That little exercise will teach you that a crochet pineapple is just a shell (or fan) topped with chain stitch arches.
Here is the one that I whipped out by following that tutorial.
Most pineapples aren't stand-alone of course. They are part of a whole pattern of course and, as I mentioned above, there are countless ways to make this motif. But I do think that making a quick little pineapple is a great way to learn the basic structure. And its fun. And now I have a pineapple coaster.
But on to the pattern round-up! Here are some free, classic crochet patterns that will gently ease you into the addicting pastime of hooking pineapples.
by Justyna Kacprzak
This is the modern-day pineapple pattern. You may have seen it before. Its all over social media and has been for years. I like it because the pattern is well written, there is pattern support on Ravelry, and the name tells you that the designer knows about the significance of giving and sharing pineapples.
The prototype is made with 450 yds of sport weight yarn but you can make them in anything.
Doris Chan Does Pineapples
I love Doris Chan. She might be my favorite crochet designer of all time. And she does pineapples. I'm including links to two of her free pineapple-motif-including patterns but she has more than just this.
---
Now I can't do a post on crochet pineapples and not include doily patterns. They used to be the definitive sign of suburban gentility. And what could be more practical then a handstitched lace mat in white thread that you put plates of food on?
Published in 1946 by Household Arts, I think this pattern booklet just screams vintage crochet pineapples.
The instructions are… not bad actually. Its written in a style that is pretty close to modern American terminology. There are written directions for a large doily and a small doily. There are a few stitch illustrations and two detail pictures that look like a forerunner to crochet charts.
Modern Take on the Pineapple Doily by Priscilla Hewitt
Tupperware parties and playing Bridge with the neighbors might not be all the rage anymore but crocheters are still making pineapple doilies. Priscilla Hewitt has the most popular pineapples doilies on ravelry. She makes hers in size 10 thread because she is a crazy person. I say, make these patterns on worsted weight cotton and enjoy your new tablecloth.
---
So how into crocheting pineapples are you? When I tossed my little green practice pineapple on the table at my last sit-n-stitch, a certain crocheter actually squealed with joy. That one has an obsession with pineapples and she not the only hooker out there that has gotten lost in the world of yarn-y pineapples. So beware the new addiction enjoy discovering a tradition of crochet lace.
---
What Are the Roving Crafters Buying?
When you make a purchase from one of my affiliates, I get a small commission. It doesn't change the final price at all but it does help support this site and keep it free. Here is what some of my readers have bought (and a big thank-you to them!).


Weigh 'n Digital Scale
from: Knit Picks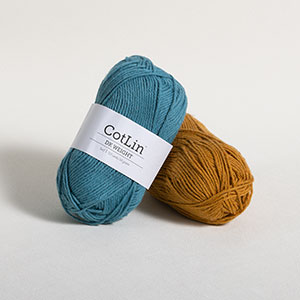 CotLin DK Yarn
from: Knit Picks

Save Our Stitches: Fixing Lace Knitting Mistakes
from: Craftsy

Want a link to this post?