I made a new friend this week. I did it with the power of my knitting. That's not surprising at all. Ever since I became happily divorced I've gotten much better at making friends and nearly all of that bonding happened over yarn. Yarn, knitting, crochet, spinning… it seems to suck people into my orbit from which they never escape.
So I've been hanging out at a certain Starbucks in the mid-mornings. After all the crazy 8am rush is over, I set up with some knitting, some blogging, and plenty of coffee guzzling. One of the barista at this particular shop thinks my knitting is just so cute. She comes over and admires whatever I'm making. She is sweet, she is friendly, she just moved to Texas from France and when her boss isn't looking, she pours me a free cup of coffee.
Yeah. That is the power of yarn for you. Sometimes it gets you free coffee.
And… my generous, yarn-admiring barista is 7 months pregnant. Personally I don't think she should be working a job that keeps her on her feet for 8 hours a day but I guess no one worried about that sort of thing anymore. So when she offered to pay me to make a baby sweater for her I instantly said yes. One point three seconds after that I decided I wouldn't charge her anything for it, partly because I'm a nice person and partly because she gives me free coffee.
Which is how I found myself needing to come up with a cute baby sweater pattern. For that I went to Elizabeth Zimmermann. I've made her Baby Surprise Jacket twice and I like that pattern. I was thinking maybe I'd make another. But it never pays to make these important decisions with haste. Picking a baby sweater pattern (that will be worn by said baby from maybe 6 months) is a pretty important decision. So I diligently set myself to browsing through all my Elizabeth Zimmermann books. That's when I remembered that in Knitter's Almanac
there is a whole month dedicated to baby stuff.
Then I realized I've never made February Baby (officially known as Baby Sweater on Two Needles). I'm not sure how I have gotten this far in my knitting life and NOT made this sweater. Its a classic. Its been made by over 8,700 ravelry-ers. Its so popular, someone came up with an adult sized version, February Lady.
February Baby is made top-down and knitted flat. Even the sleeves, which are nice a wide and easy to fit wiggly baby arms into, are knitted flat. (They are sewn together up the underarm.) The published pattern is written with a "Gull" lace stitch but the pattern is written in a general way so the knitter can substitute any pattern work they like.
And I've never made one. Huh. Then into my life comes a new friend whose burden seems to be quite a bit heavier than my own and a knit baby sweater is just the thing to make her day. I think I can make that happen.
Pattern? check
Yarn? check
Needles? check
Long cord to grow into? check
Candy? double check
I'm all set! And its a little, itty bitty knit. Won't take me long. I feel like I could have this done in an hour or two. (I always feel that way at the start of a project. My optimism is endless when it comes to yarn.)
---
Knitter's Almanac is a good book for any knitter's bookshelf. I recommend it (and yes I do say that about all of Elizabeth Zimmermann's books.) It has 23 patterns and plenty of EZ's entertaining digressions. The patterns are two ways: first as an informative, paragraph-style explanation of what you are making and secondly in a traditional row-by-row format. Like all of EZ's books, they are less about cramming the pages with pretty patterns and more about letting you spend some time with a master knitter.
If you're interested in the book, here is a round-up of some links with the best deals (I think).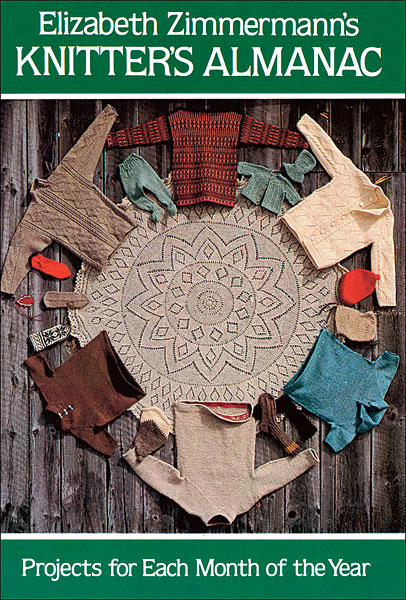 In paper back from Knit Picks = $7.95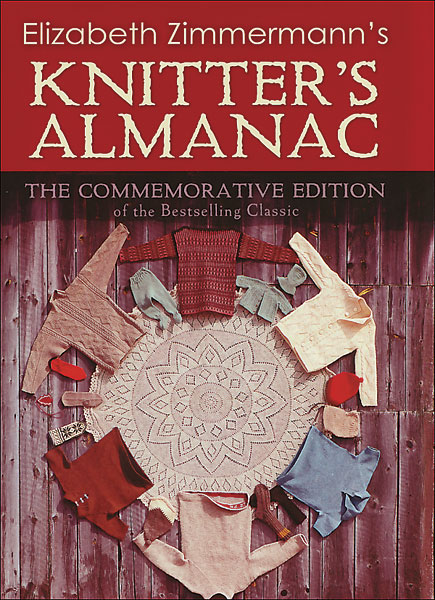 In hard back from Knit Picks = $16.45
From amazon on kindle = $7.55

Want a link to this post?