No one, that's who.
Thursdays I set aside to talk about stuff that I like and think you'll like too. This Thursday let's talk about two sister sites that I KNOW you will like, because they are the "all free" sites. AllFreeKnitting.com and AllFreeCrochet.com were developed to feed the yarn obsessions of people like us. They started out as databases of free patterns and have grown into so much more.
I'm sure plenty of you reading this are already aware of the allfree-sister sites. But if I only have one reader that has not yet discovered these wonderful free-time-sucking resources then it is worth my time to write this post. That reader will thank me… in about four hours when they come up for air after diving in head first to all the yarn-y goodies.
You don't need an account. Craftsy, I do love you. Ravelry, you were my first. But having to create an account to get access to the goodies is a pain. The allfree-sisters don't make you do that.
The AllFree sites are 100% mobile friendly. I do most of my browsing from a desktop but I know that I'm old fashioned like that. Take your phone over to those sites and you won't find any broken displays.
There is a top ten list of patterns tailored to whatever you are browsing for. The main page has the top ten over all. The page for cowl patterns will give you a list of the top ten cowls. And so on. Those lists change all the time so you can usually find a pattern that is new (to you) and pretty great quite easily. In fact that is what I usually do on those sites. I go for the top ten lists because I like to see what's trending. What's trending right now? So glad you asked.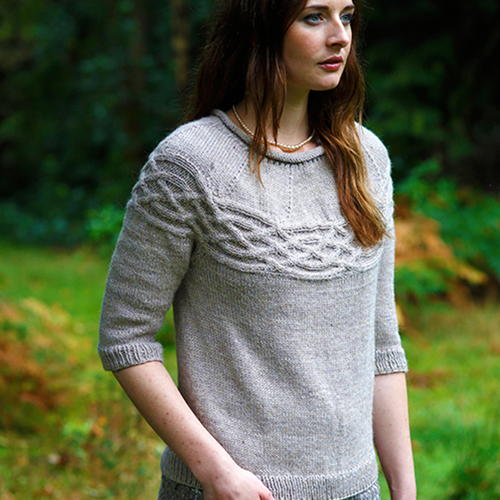 At the time of this writing the Sandhurst Sweater is the hottest pattern at allfreeknitting.com and deservedly so. That is one pretty sweater (and it has some clever construction elements too).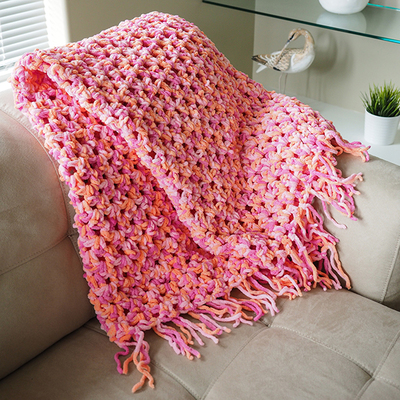 The What's Hot list at AllfreeCrochet is topping out with the Quick n' Cozy afghan. It promises to be "the ultimate crochet pattern for beginners."
There is more than free patterns. Yes, free patterns are what make up the majority of these sites but if you look around a little, you'll also find collections of instructional videos, ebooks, and more giveaway offers than you can shake a stick at.
(Right now AllFreeKniiting is giving away two balls of Crazy Sexy Wool by Wool and the Gang. AllFreeCrochet is giving away one skein of Nepalese Hand-Spun Recycled 100% Pure Silk, one skein White Recycled Silk Yarn, one skein Red Recycled Silk Yarn, one Crochet Lite Crochet Hook, and one copy of it girl Crochet. And if you register because of this post and win something, I know that you will share your winnings with me, right? Right.)
They moderate their content. This is a big point in their favor in my book. Many of my own designs, my free patterns, have entries in the databases at allfreekniting/allfreecrochet. To get my work included in those databases I have to submit my "project". Then I wait, for about a week, for a staff member to email and say that my project was approved and can now be found at such-and-such link. That tells me that they check all their entries before posting them to their sites. While I won't guarantee that all the patterns are problem-free, I will say that an actual human ran their eyes over the pattern, made sure the links worked, and made sure its really is a crocheted mitten before it went live. I do like that attention to quality.
So did I convince you? Are you already gone and browsing though hundred of thousands of patterns and ebooks and so forth? Good. I kind of hoped you were.
---
You can find more of Stuff Jenn Likes right here. Hope you find something you like too.

Want a link to this post?